Hello fellow crafters, how are you?
It seems it's almost a month since the last time we really post something here. But do not worry, we have lots of stuffs to share with you :D Today, I would like to share some photos of a bag and a case that I made few weeks ago.
Green - yellow - grey Tote bag
This tote bag is a request by a friend of mine. She loves tote bags, a big one. So she asked me to make a tote bag with a design that was similar to my thermal bag. For the fabric, I found this lovely patterned fabric at our local market *coughtanahabangcough*. It is cheap, arounnd USD 2.5 per meter (150cm wide). However the fabric is quite thin, so I had to line it with fusible interfacing for a sturdier bag.
This is a "special pouch". It was supposed to be a pouch for a double mobile phone. The zipper runs from top to side. However, I miscalculated the size, so the final size is wider that is was supposed to. However, when I tried to put my external hard disk there, it fits! So I call this as a multipurpose pouch that can be used to store mobile phone and its charger, two mobile phones or an external hard disk. I used Moda - Hometown series fabric for the outside and local cotton fabric for the inside.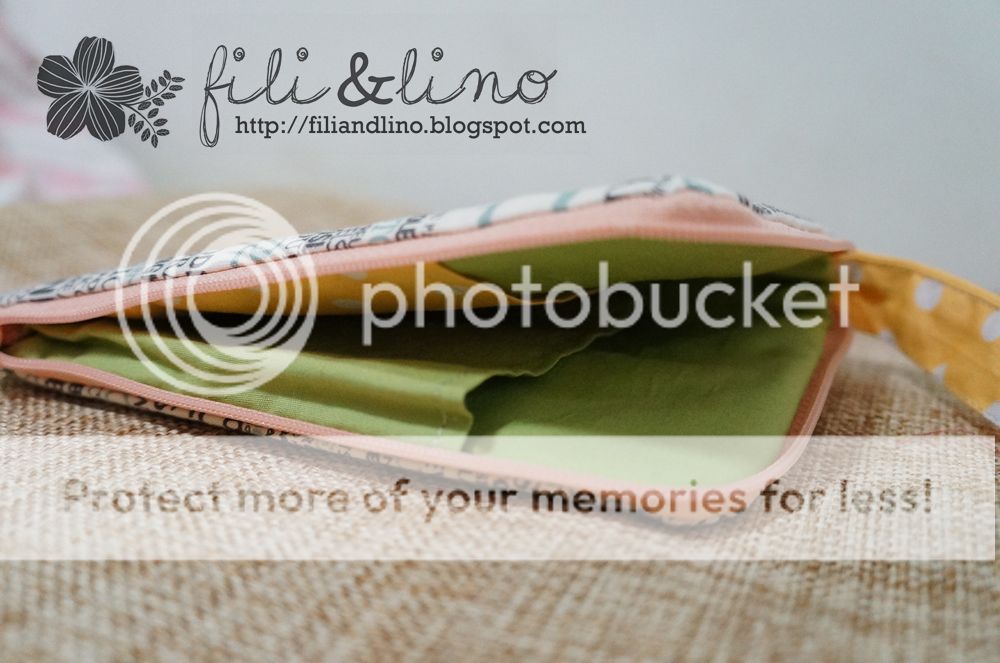 That's all so far. We put all our custom orders in our
facebook
page. Make sure to check the gallery section :)
Muchas gracias!
Lino